COMPARE ONLINE RATES FOR YOUR HOLIDAY MONEY
top specialist travel credit cards
Only do this if you will always repay IN FULL to minimise interest on spending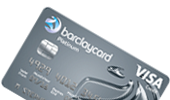 This credit card has no cash withdrawal fee, charges no interest on overseas withdrawals if you pay IN FULL every month and pays 0.25% cashback on all spending until August 2023. Full info.
Representative APR: 21.9%

ATM Fee: Free
the five golden rules
To make this work, you need to know what you're doing
you get the best rates, every time, anywhere
Most debit and credit cards add a 3% non-sterling transaction fee, so spend £100 of euros and it costs £103. Yet specialist cards don't charge this fee, meaning £100 costs £100 in every currency. This smashes owt else, including top bureaux de change.
always repay in full so there's no interest
To make this work, set up a direct debit to pay in full, or the interest cost dwarfs any gain you get from the better rate. This is only on spending, not cash withdrawals, see next point.
there are usually fees for cash withdrawals, but it's still cheap
Ideally, pay off your card as soon as you get home. This is because even if you do fully repay, there are usually cash withdrawal charges incl. interest from the day you take cash out until you repay. So the quicker you pay it, the less interest you're charged. Yet generally even with this they still beat bureaux de change.
find out if you're likely to be accepted
You need to pass a credit check to get one of these cards. To find out which you're most likely to get without the application leaving a footprint on your credit file use our Overseas Cards Eligibility Checker.
they take up to two weeks to arrive
These cards have to be sent to you and activated, so they're no good if you're going soon, but once you've got one you don't need to worry about cheap currency again. Too late to get one for this holiday? Get one for next time.
For more info & more card options (including debit cards) see Cheap Cards Abroad.
other top overseas cards
They have top exchange rates as they have no fees to exchange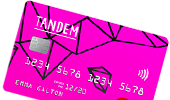 The Tandem credit card has no fees for overseas spending (as long as you repay in full) and offers 0.5% cashback when you spend on the card abroad and in the UK. However, this card does charge interest on cash withdrawals. Full info.
Rep APR: 18.9%

ATM Fee: Free

The Halifax Clarity offers no fees on overseas spending, though ATM withdrawals incur interest even if you pay off the card in full – so it's best to prioritise spending where possible. Full info.
Rep APR: 18.9%

ATM Fee: Free

This card has no exchange fees and gives 0.5% cashback (max £100/yr) on spending, but has high ATM fees and interest, meaning it's cheaper to spend than withdraw cash. Full info.
Rep APR: 34.9%

ATM Fee: 3% (min £3)
what about debit or prepaid cards?
Some debit cards also offer top rates with no fees for spending or cash withdrawals. See top overseas debit cards.
Prepaid cards allow you to load them up before you go, and use them to spend or withdraw cash overseas. The best cards have good rates and low fees. It's also worth being aware that many prepaid cards give you the rate on the day you load it up, not when you spend, so there's some currency fluctuation risk. See prepaid card best buys.
The rate for the top card is yesterday's Mastercard wholesale rate, which Tandem, Halifax and Aqua use – not a rate directly from a provider itself.
We cannot be responsible for any discrepancies.